Fall is usually my favorite time of year- the air gets a little criper and the leaves start to change. I love that first evening when you have to grab your sweater and need to where shoes instead of summer sandals. In Orlando, sadly it has not felt like Fall. It is still too hot during the day, even though the evenings are a cooler 85 degrees. It really makes me miss days in Boston.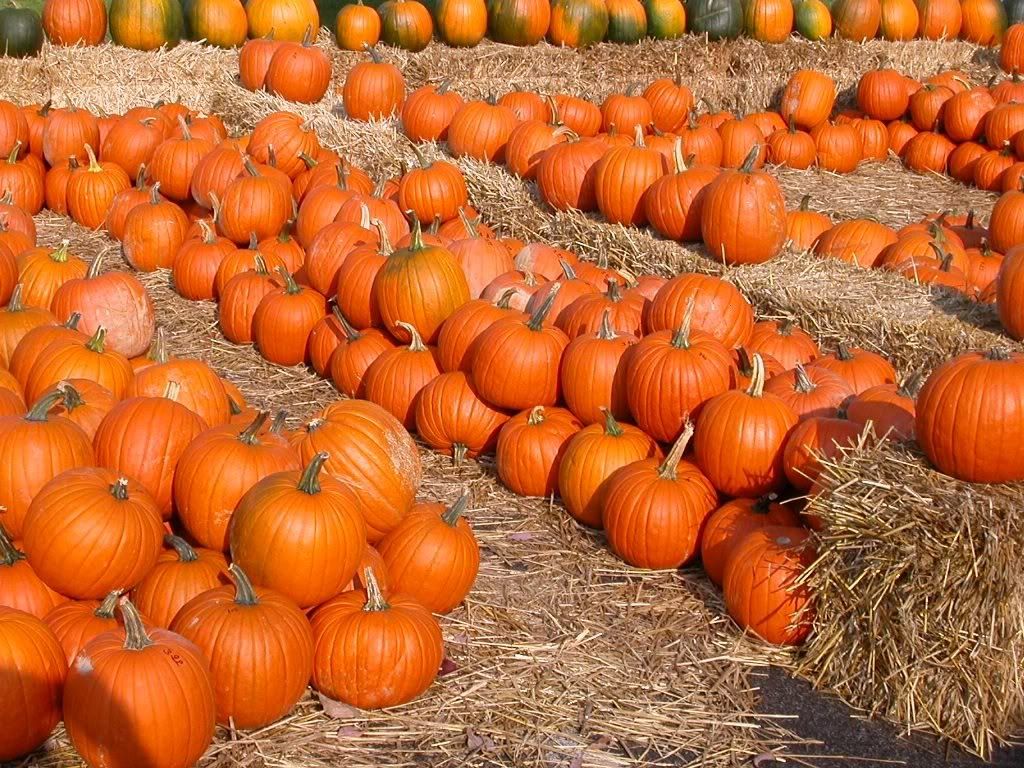 *photo from virginiaplaces.org

With my new schedule of working two jobs, I don't have as much time to cook as I used to. I'm lucky these days to get two days a week to make an actual dinner rather than eating a bowl of cereal when I get home at 11:30 at night. This weekend I did wake up early Sunday morning to make some apple spice muffins to welcome Fall and October (recipe to be posted hopefully tomorrow). So until I can post tomorrow, I leave you with one of my top five favorite things about fall: the pumpkin patch. I actually don't like pumpkin in dishes (yes, even pumpkin pie is not a pie I choose to eat) but I LOVE going to the pumpkin patch to get my Halloween pumpkin. I like to walk around and inspect them all before I choose one to take home. I like that each pumpkin is so different from one another in texture, markings and patterns. For me, it is truly an amazing sight to look out among all the pumpkins placed on tufts of hay. It just reminds me that there are things to be excited about still- even if they are small.