I
finally had a day off yesterday and I must say I really did need it. I feel I've been running on empty for a few day now, so having two days off from

Sbux

is giving me time to refuel for the weekend. Having said that, I now have time to post a few recipes and cook a bit more.
There is just a hint of Fall here in Orlando. When I walked outside this morning to my car, the air was little cooler than usual. I am so glad! It has been too hot here for too long! So, as promised the other day, here is my recipe for apple spice muffins. Since I used whole wheat flour and one cup of sugar less than most recipes, the muffins were not only healthy but substantial. It is great with a swipe of honey butter!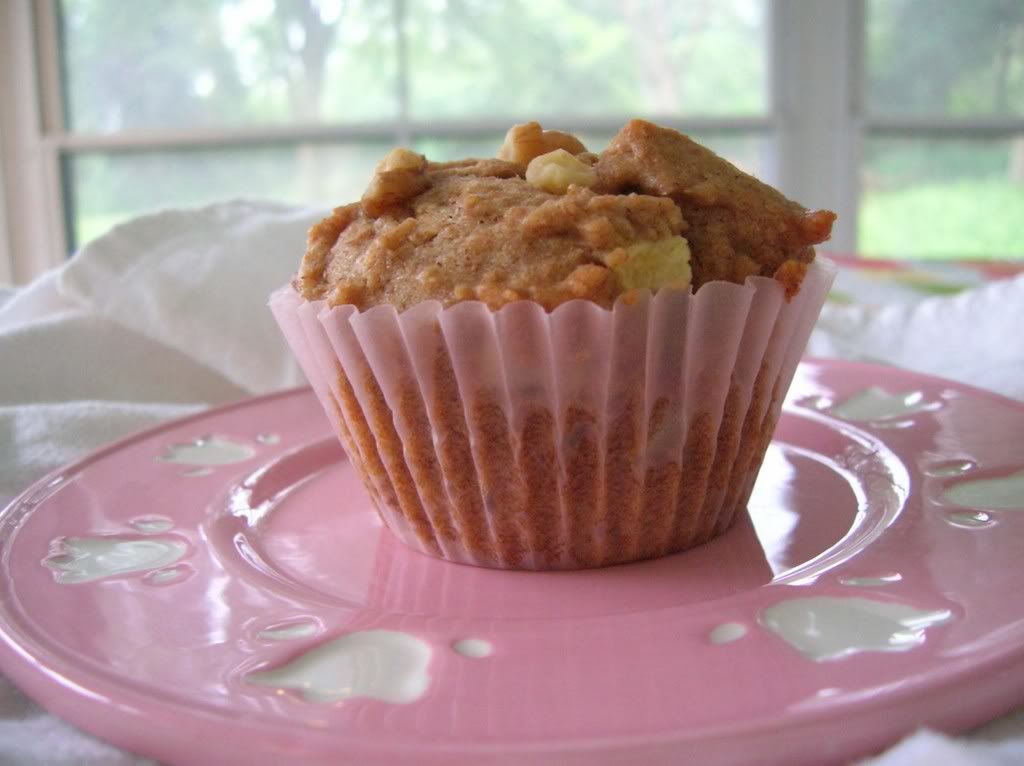 Apple Spice Muffins
3 cups whole wheat flour (or 1 cups unbleached flour and 2 cups whole wheat flour)
1 tsp baking soda
1 tsp salt
1/2 tsp baking powder
1 tsp cinnamon
1/2 tsp nutmeg
1/2 tsp ginger
1 cup brown sugar
1 cup vegetable oil
3 large eggs
1 tsp vanilla extract
2 apples (your favorite apples of the sweeter variety) chopped and diced
1 handful of chopped walnuts
Preheat oven to 325 degrees and line your muffin tin with liners
Whisk or sift together all the dry ingredients in a medium bowl. In a separate bowl, beat eggs, sugar, oil, and vanilla. Add in dry ingredients and mix well with a wood spoon or spatula. Stir in chopped apples and walnuts. Batter will be very thick and sticky!
Divide muffins in muffin tin. They will not rise very much, so you can fill them about 2/3-3/4 high. Bake for 25 minutes and test with a toothpick (or chopstick for me) to make sure centers come out clean .