It's already April and I'm ready for a new month. I can't say March was great because it wasn't, but I'm willing to let it go in hopes that April showers will bring new (and better) things. A new garden is growing in my yard and it's already sprouting a few flecks of green. That's already a good sign! While I wait, I'm willing to indulge in some sweet treats. Sugar always makes things better...especially if it's accompanied by N
utella
.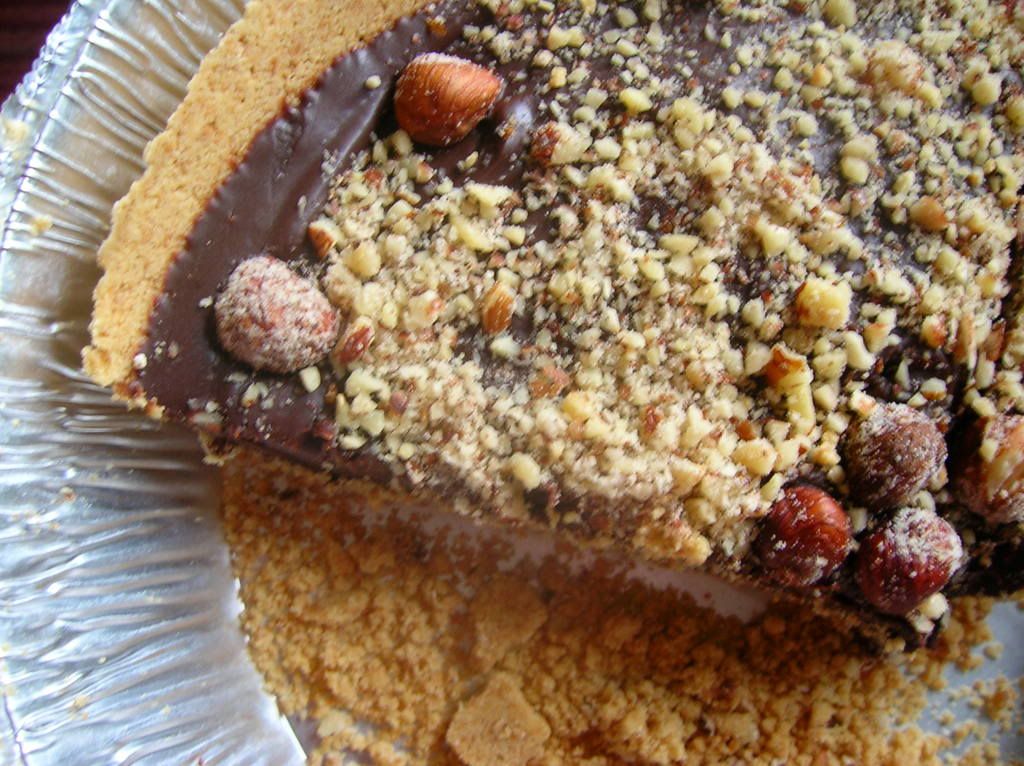 Chocolate Hazelnut Tart
(from Gourmet mag)
1
pre
-made graham cracker crust (store bought or, if adventurous, you can make your own)
1 cup hazelnuts, chopped
1 cup heavy cream
10 1/2 oz. fine quality bittersweet chocolate (not unsweetened!) in chips or finely chopped
1/2 cup of
Nutella
pinch of salt
In a sauce pan, heat the heavy cream to a light boil. In a heat-safe bowl, pour heated cream over chocolate and whisk until chocolate is melted. Add
Nutella
and salt, and whisk together until everything is combined. You can either add the hazelnuts in the mix so it's evenly distributed through the dish or add them on top (which is what I did). Pour chocolate filling into the crust and put in freezer until set (about 30 minutes). OR if you are going to eat later, put in the fridge until ready to serve. OPTIONAL: We had them with some sangria soaked strawberries on the side and that was a GREAT addition. It really cut through the richness of the chocolate.