These days I am either really busy or just not busy enough. However, there is one thing that will always make me feel better on a long day- food. A good meal is a way to my heart and a sense of relief. Therefore, on busy nights, any dinner I can make in 30 minutes with minimal ingredients is perfect. AND, if the leftovers turn into a second meal the next day, that is even better. This recipe has been a go-to in my family since I was a child. It has always been one of my
favorite
meals not only for the ease, but it is really pretty good. If you have any shrimp and dressing leftover, toss it with some warm whole wheat pasta for a second dinner.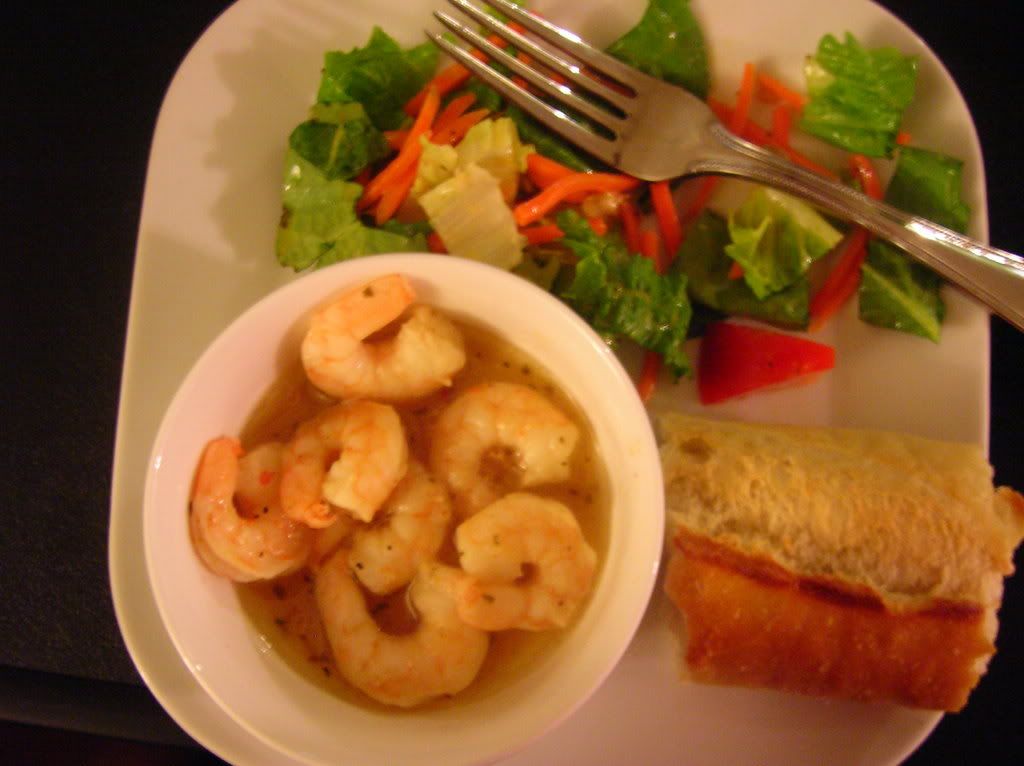 Italian Shrimp
1 bag frozen
cleaned
, shelled, and tail on (if you like) shrimp- thawed
2-3 cups of good Italian dressing (I like Newman's
Parm
Italian or Kraft Tuscan Italian)
1 good crusty french baguette (for mopping)
Place thawed shrimp in a glass baking dish with the Italian dressing and cook at 375 degrees until shrimp is pink and ready. Serve with bread and a side salad. Bread is perfect for mopping up the dressing!
Told you it was easy!