Just a quick post today. I had leftover grape tomatoes and wanted to do something a little different with them. I normally just throw them raw into a salad since they're sweet all alone. However, this time I sauteed them in a pan with some extra virgin olive oil and a couple pinches of dried oregano and sea salt. What a great combination! Add them to salads, pastas, or just have them as a side dish.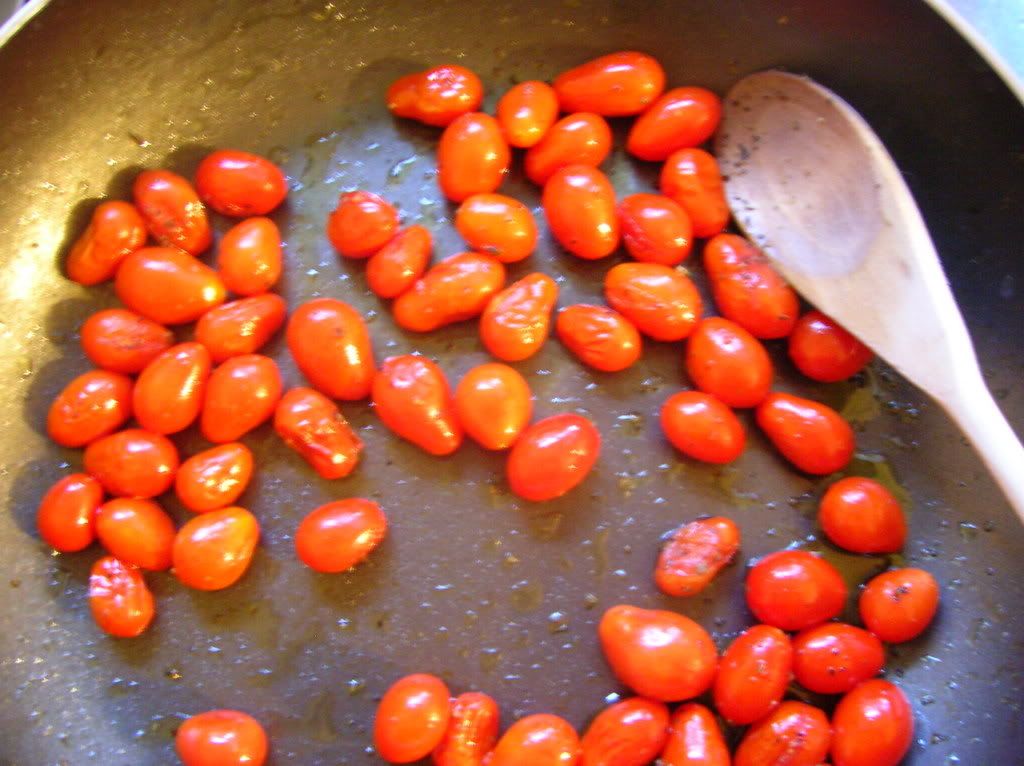 Grape

Tomatoes

with Oregano
a cup or two of grape tomatoes
couple turns of extra virgin olive oil
pinch or two of sea salt
a few pinches of dried
oregano
Saute
grape tomatoes in a pan with the rest of the ingredients over medium heat for about 10-15 minutes. You know they're done when the tomatoes just start to soften and blister.